Thank you for visiting the online Button Museum! We hope you get inspired!
We have been adding new buttons and updating entries with the help of a team of fantastic librarians.
---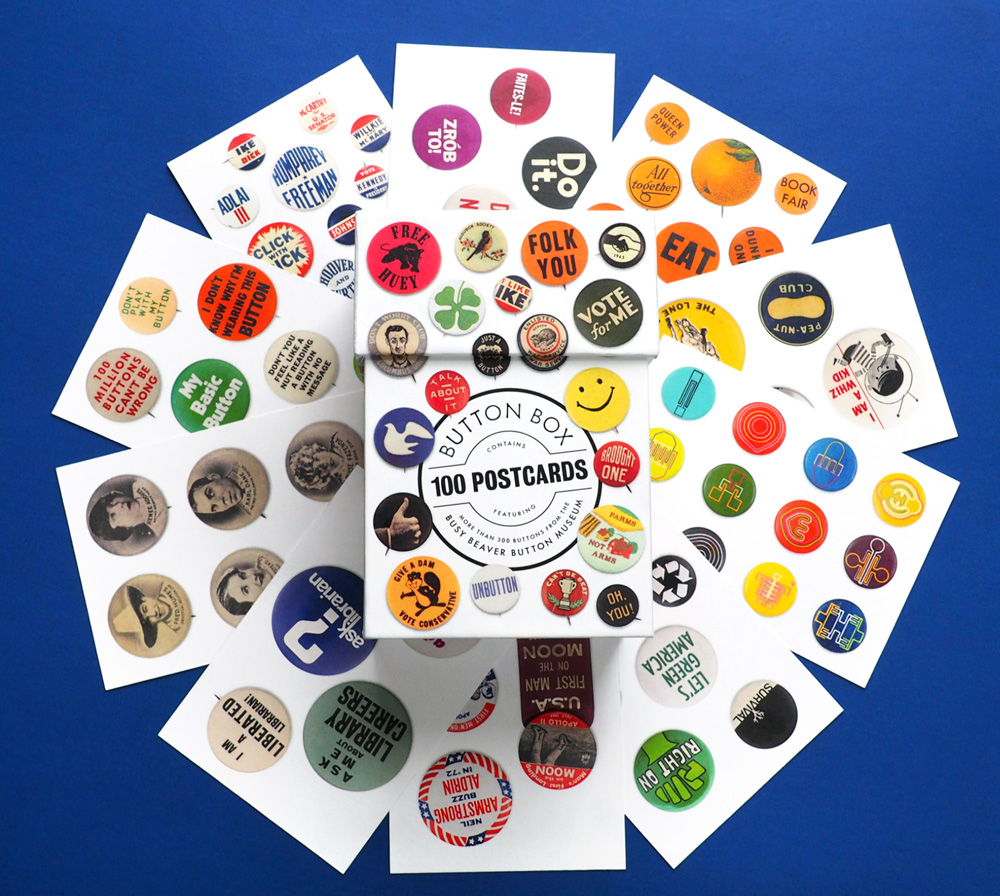 Share the button-y love!
Support the Button Museum by purchasing the Button Box. This delightful box contains 100 colorful postcards featuring over 300 buttons--bold, whimsical, historic, funny, sincere and nostalgic---from the collection of the Busy Beaver Button Museum.
Each postcard is perfect for for sending, saving, or pinning up.
Published and designed lovingly by Princeton Architectural Press.
$19.95
and you get a free button pack when you buy directly from us!